Donations
Thank you for choosing Mount Joy Gift and Thrift to receive your excess goods. The proceeds from items sold at this store are given to Mennonite Central Committee to supply resources for needs around the world.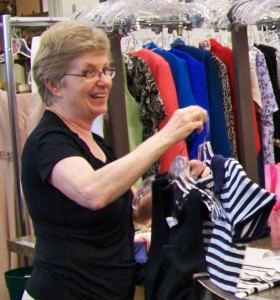 We would appreciate if you would DONATE ONLY ITEMS THAT ARE CLEAN AND IN GOOD CONDITION since it is very time consuming for our volunteers to clean up dirty things and to sort through items that are broken, rusty, stained or worn out.
Thank you for your understanding and cooperation.
WE WILL ACCEPT THE FOLLOWING:
Clothing that is CLEAN AND WEARABLE
Linens – blankets, sheets, towels, curtains, drapes, and rugs
Housewares – CLEAN dishes, silverware, pans, baskets, tins and glassware (package carefully please)
Books, Bibles and recent editions of magazines.
Small appliances in working condition
DVDs, CDs, pictures, fabrics, sewing and craft supplies
Antiques and collectibles
WE'RE SORRY, BUT WE CANNOT ACCEPT:
Encyclopedias or textbooks
Cribs, playpens, car seats, high chairs, baby walkers and accordion style safety gates
Hairdryers, electric razors, typewriters, and computers
Toys, beanbag chairs or other furniture, exercise equipment, and halogen floor lamps
Drapery rods, large suitcases, and venetian blinds
Fish tanks, large mirrors, hangers, bowling balls, golf bags, trophies, and bicycles.
TAX DEDUCTION RECEIPTS
You may fill out a receipt for tax purposes and submit it to your tax professional. Copies are available at the receiving door or downloaded a PDF here.